The Magisterial House of the Federation of Autonomous Priories of the Sovereign Order of St. John of Jerusalem – Knights of Malta (KMFAP) has the pleasure of announcing that, continuing the support our Knights and Dames have given to many of the refugees and victims of the Russian invasion to Ukraine, this time with the precious support, initiative and commitment of our Slovenian knights: Sir Marjan Molek, Sir Klemen Molek and Sir David Sodnik, together with the Ukrainian side, a large donation of 300,000 protective masks has been done.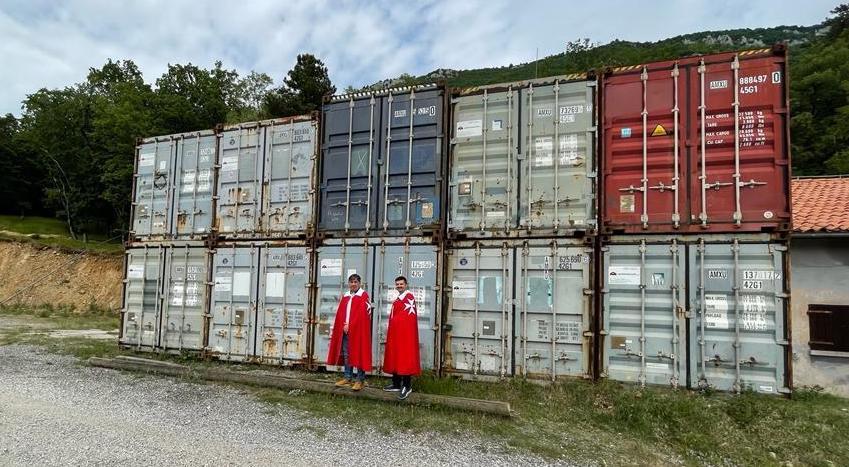 These masks, destined to protect the civilian population of Ukraine in the eventuality of an attack involving chemical products or toxins, were sent in 20 containers of 40 ft. each. In addition, we share that this donation also included 2 modern smart disinfection tunnels, to be used for disinfecting equipment.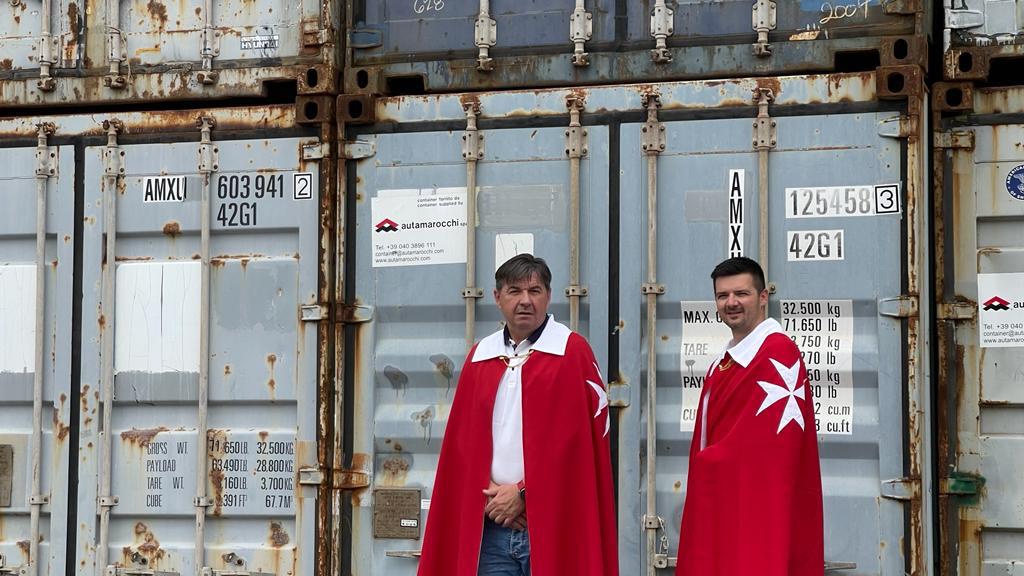 The total value of this donation: 1.330.000,00 Euros
(One Million Three Hundred and Thirty Thousand Euros)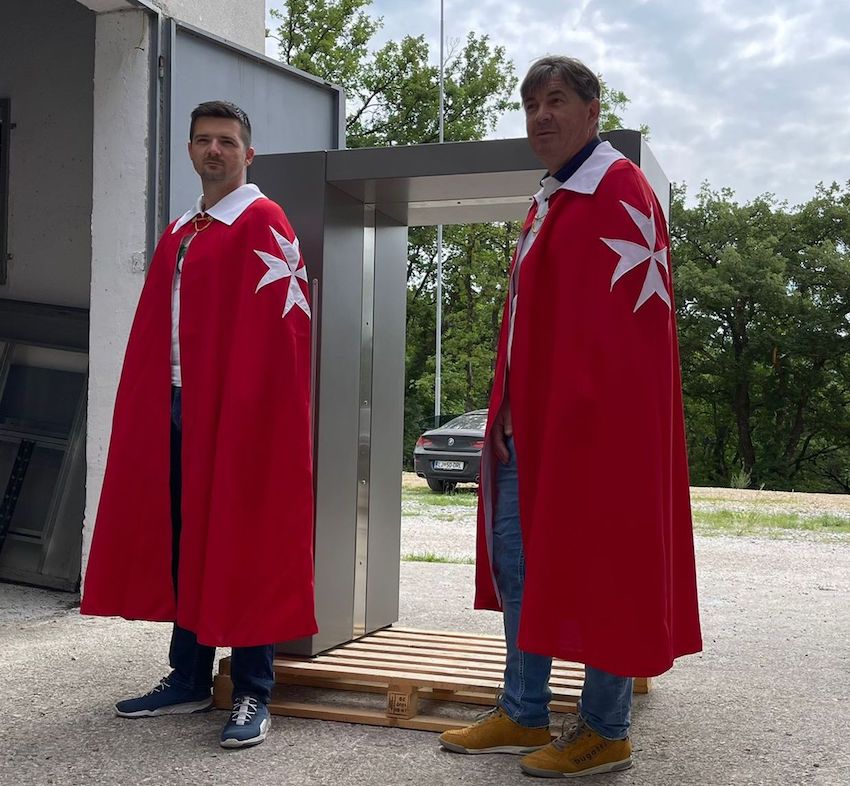 The Magisterial House expresses its pride not only of the aforementioned knights, who, from the moment they were knighted, have been indefatigable in helping our humanitarian work, but also of the countless Knights and Dames who have been assisting and helping the victims of this tragedy.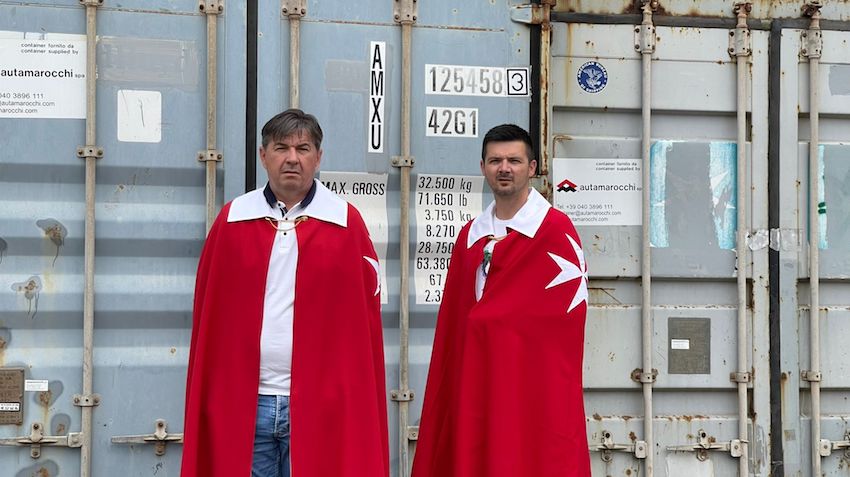 1st June 2022