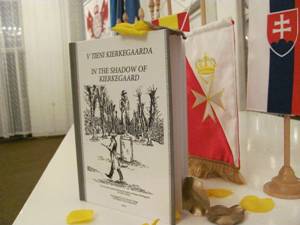 The Institute has issued its third collection's publication: "In the Shadow of Kierkegaard", which summarizes the results of international scientific conferences and researches about the great Danish philosopher and thinker's life-work, who is considered as the "Father of existentialism" by the philosophy of science.
The official première of the book took place on the 8th November 2011 in Zlaté Moravce, Slovakia. Prestigious international diplomatic presence and participation of the authors featured the event.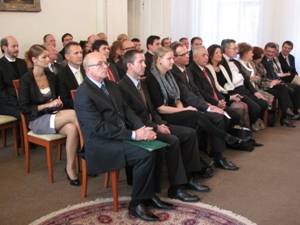 This publication was established in close co-operation with the embassies of The Kingdom of Denmark, the United States, France, Czech Republic, Israel, Poland, Austria and Spain – accredited in Slovakia, the "Constantine the Philosopher University" in Nitra (Slovakia), the Kierkegaard Circle, the Trinity College, and the University of Toronto.
The mayor of Zlaté Moravce Ing. Peter Lednar, Sir Jan Culka (President of the Femeraid Europe of KMFAP), and the Sovereign Order of Saint John of Jerusalem, Knights of Malta, Federation of the Autonomous Priories (KMFAP) were among the patrons.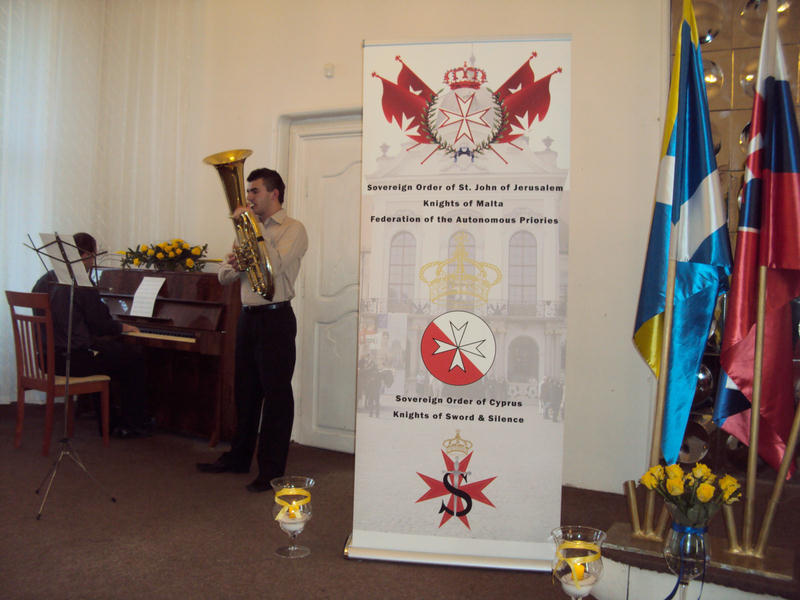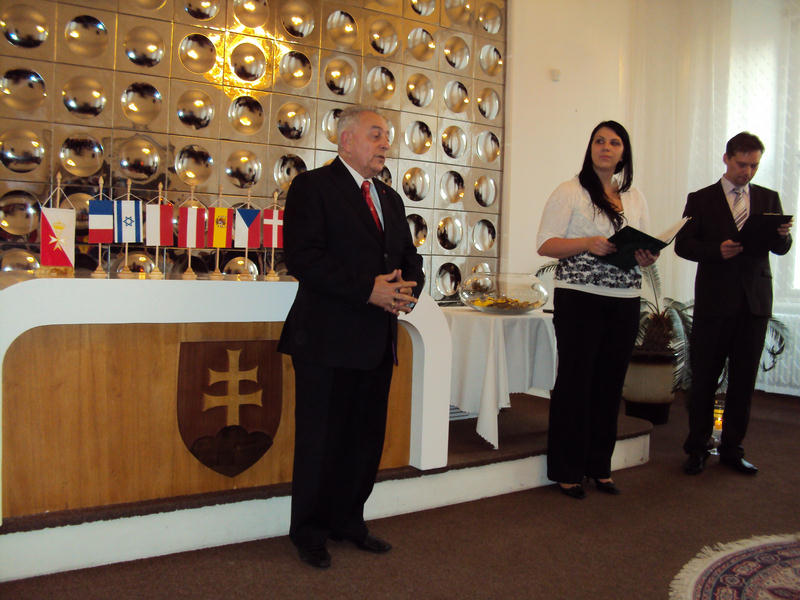 The level of the celebration worthy of expressing the greatness of Soren Kierkegaard (1813-1855), whose philosophy and works are very current for the modern era, and live their renaissance worldwide. All the present guests praised the exemplary scientific cooperation, which enabled the creation of this large-scale work.
His Grace Prof. George Popper – lieutenant general of KMFAP emphasized in his speech that the Knights of Malta is pleased to support such great initiatives, which serve cultural and scientific cooperation, better understanding among people and nations, and social progress. Sir George Popper assured the present guests that the Institute can count on the support of KMFAP in the future as well.