The Magisterial House has the pleasure of informing all Knights and Dames that, on the 24th of July 2008, took place the " NOCHE LATINA " at Casa de la Musica in Budapest.
This event was organized due to a co-operation between Casa de la Musica, the Grand Priory of Hungarian Langue of the Federation, and the Embassy of the Republic of Venezuela in Hungary.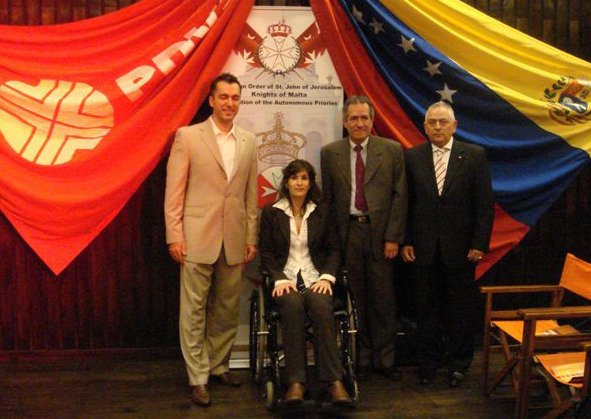 Attended the event the Chargé d'Affaires and the Consul of Venezuela, the Consul of Ecuador, diplomats from Peru, Portugal and France, and many Knights and Dames of the Federation and of friendly Orders, members of our Knight's Club.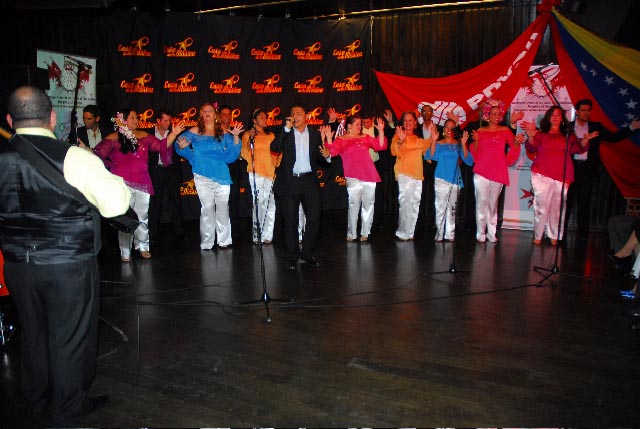 The welcome speeches to the guests were given by Drª Adriana Gottberg Gil - Minister Counsellor and Chargé d'Affaires of the Embassy of Venezuela -, H.G. Sir George Popper – Prime Minister of the Federation - and by our Knight Sir Zsarnóczky Martin – owner of Casa de la Musica – . This Open Ceremony was followed by a very nice program composed of :
Photo Exhibition by the famous photographer Tamas Opitz;
Cocktail;
China, Cigar and Jewelry exhibition;
Presentation of the Choir from Venezuela - " Coro de Câmera Rapsodia "
Presentation of Casa de la Musica Dance Show

Once more the Federation, and its Knights, were involved in the organization of
a very successful and high level initiative destined to promote and reinforce the bridges of a better knowledge and understanding of the Cultures of different countries and to strength the links between the people of different nations.
Yours in St. John